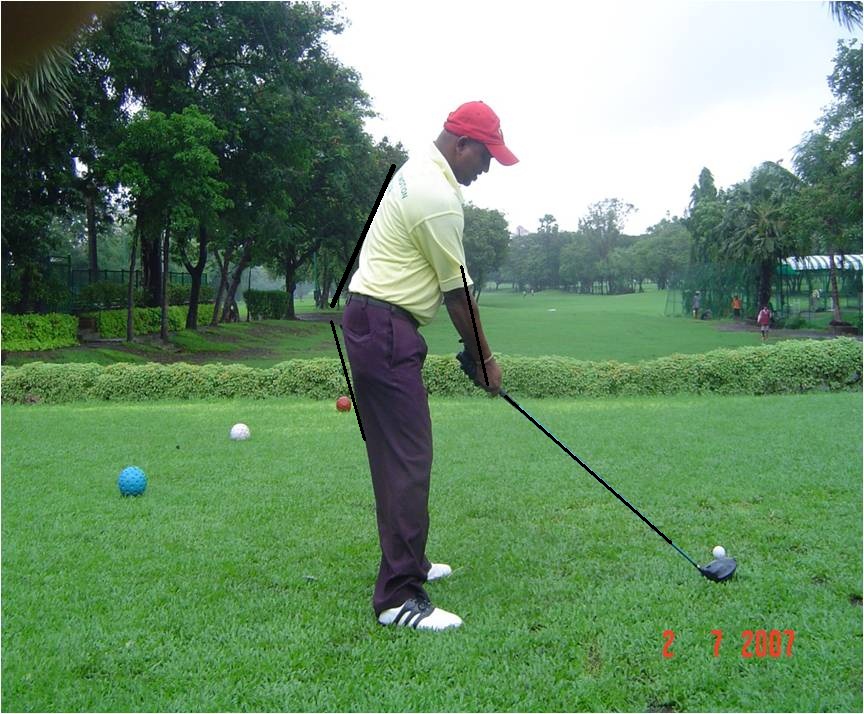 How you set yourself up to the ball directly affects the ball flight pattern by 50%. You bend from the pelvic area, so that you have more weight on the front centre of your feet, like you are ready to spring any side. It is also important that you have an angle formed with your left arm and club shaft as there are many outward forces working away from you. Example: on the way down the club head gets very heavy thereby pulling the club head away from your body and consequently pulling the hands into a position that is higher than it was at address. The club shaft also gets dynamically shorter due to the bowing of the club.

Important:
Your posture should be so that you feel dynamic and athletic – like you are ready to accept a powerful tennis service, or you are facing a pace bowler and ready at the crease to bat. You should feel under your feet that you are ready to spring any side, or back of forth!
Position of the head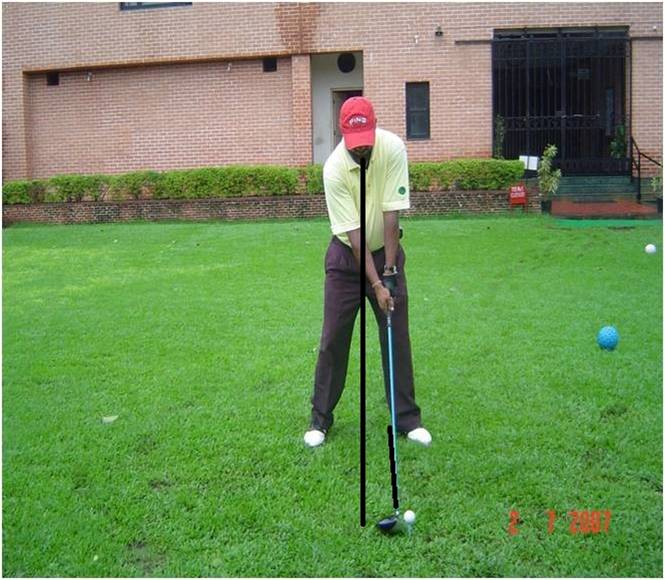 You are your head. You have to propel that ball forward. You (your head) must be stationed behind the ball at address and until impact.
Ball position with the driver
The ball position in relation with your feet with the driver should be off the left heel.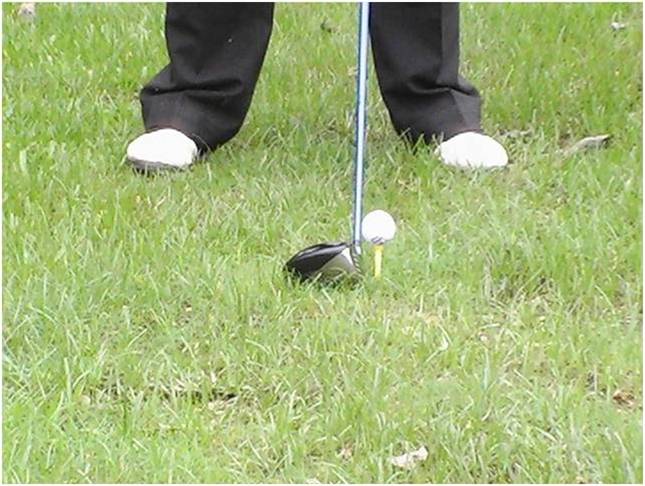 The lines of the body
To be consistant,there are six lines of the body that have to be parallel with your line of flight. There are:
The line across
Your toes
Knees
Hips
Forearms
Shoulders
Eyes
The line across your shoulders are the most influential and to a large extent governs the club head path.
A perfect address(setup/posture) with the driver
Here is a perfect address position with the driver. The bend from the pelvic area, the arm under the shoulders, a slight angle between the club shaft and the arms, a slight knee bend, and the weight of the body leaning a bit forward, due to the bend from the pelvic area, and not from the knees.